Wireless dimmer for all types of lights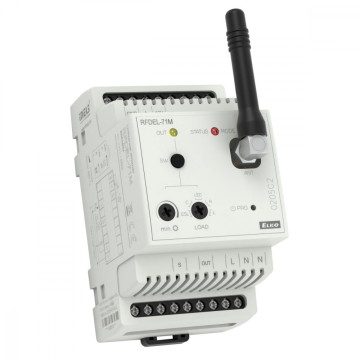 With the RFDEL-71M, any R, L, C, ESL and LED light sources can be dimmed. In the case of LED lights, you will appreciate the possibility of adjusting the minimum brightness to eliminate unwanted flickering of the light source. The dimmer can be connected to and carry a load of dimmed lighting up to 600 watts.
The RFDEL-71M can operate with up to 32 connected channels - a classic button on the controller, RF system components and controls (smart RF box, key fob or circuit breaker), potentiometer or control signal in the range of 0-10 V. It offers light functions including smooth start / within 2 seconds - 30 minutes.
Buy on our e-shop HERE.